Viewing and Adding Comments in iOS
On the Comments tab of the Info screen, you can view and add comments about the file or folder.
To access the Info screen, see Viewing File and Folder Information in iOS.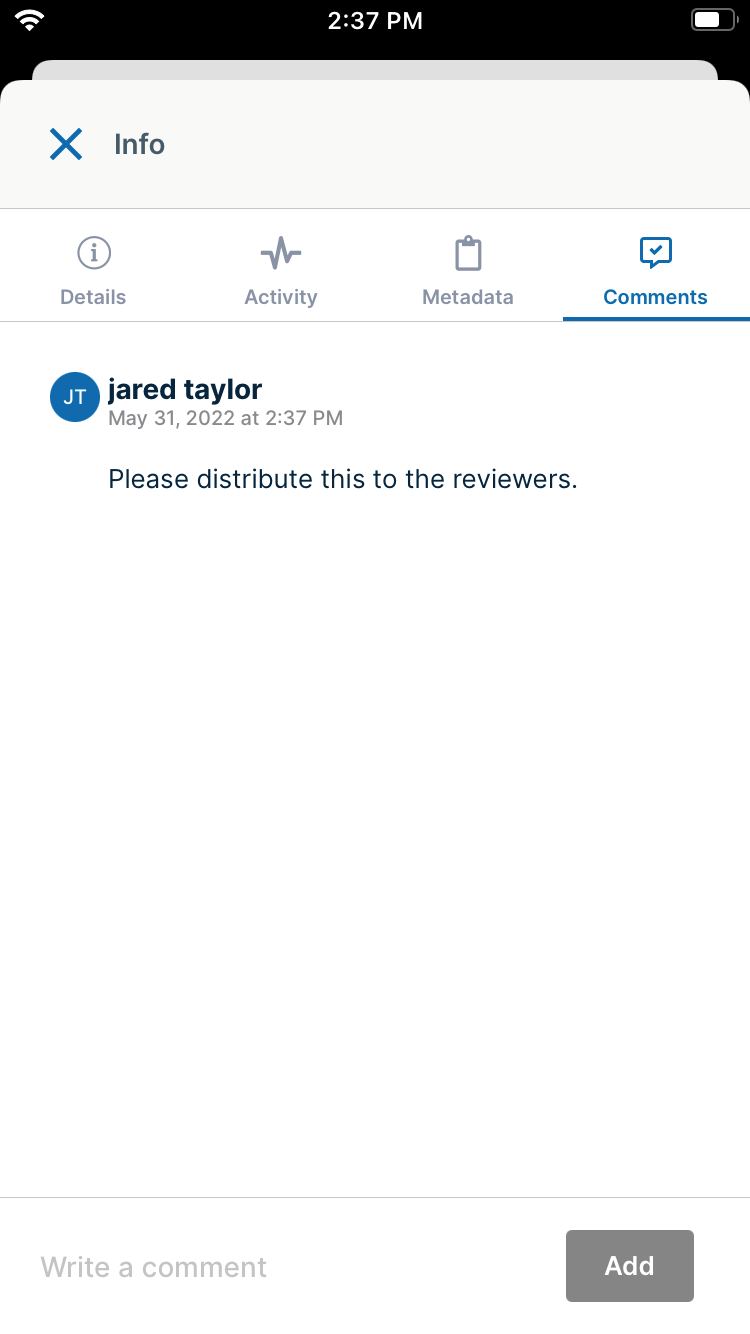 To add a comment to a file or folder, enter a comment in the comment box, and then click Add.
Note that you cannot tag a user in a comment added in iOS as you can when you add a comment in the user portal.