To support GDPR compliance, you can search for and replace specific protected information with an anonymous code in the activity logs.
This action cannot be un-done!
You make user names, emails, and IP address anonymous by replacing them with a non-traceable ID
This process does not make activity outside this FileCloud instance anonymous. This includes any backup system, web site logs, or database server logs. You must search and remove references from those separately.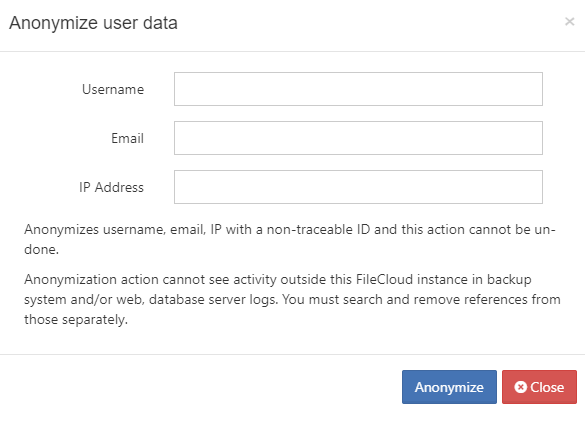 To anonymize user data:
Open a browser and login to the Admin Portal.
From the left navigation panel, select Settings.
Select the Misc. tab, and then the Privacy sub-tab.
Click Anonymize.
Type in the username, email, and IP address you want to replace with a non-traceable ID

.

When you are finished, click Anonymize.