Enter Custom CSS Entries
In the admin portal navigation panel, click Customization, and click the Advanced tab. Enter your custom CSS into the field Custom CSS Entries.
Example CSS: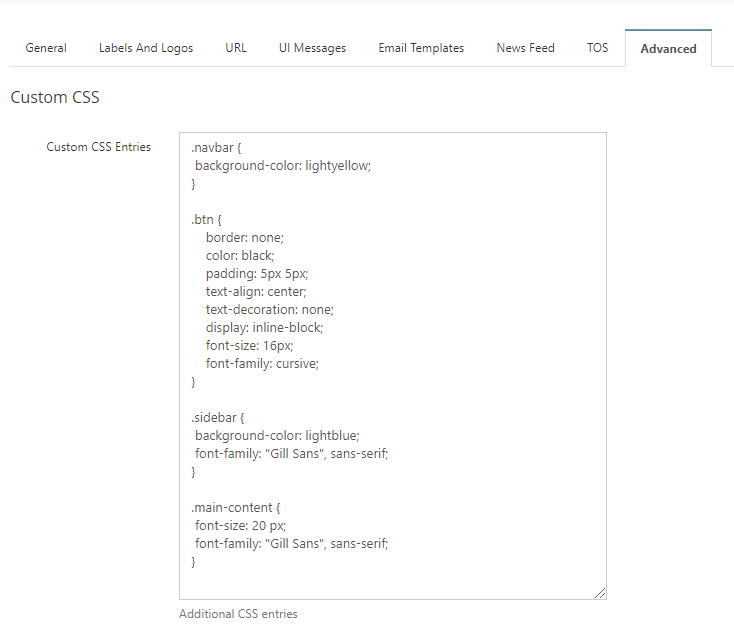 Before Custom CSS Added


After Custom CSS Added
Note: Additional CSS entries are enforced in addition to those specified in the manual entries.
Your custom attributes take precedence over the attributes set in the theme assigned by you or the theme users select.