FileCloud is preparing to deprecate WebDAV.
Beginning with FileCloud 23.1, WebDAV can no longer be enabled or managed through the FileCloud admin portal.
At some time in 2024, WebDAV will no longer be available in FileCloud.


Currently, you may enable or disable WebDAV in your configuration file. For help, please Contact FileCloud Support.
FileCloud supports the WebDAV protocol to allow accessing your files using a WebDAV client.
Web Distributed Authoring and Versioning is an extension of the Hypertext Transfer Protocol that allows clients to perform remote Web content authoring operations.
FileCloud WebDAV Access
2FA login is not supported for WebDAV.
Use the following information to use a WebDAV client to access your storage space.
WebDAV URL: http://site/webdav/
Username: useraccount
Password: yourpassword
NOTE the trailing slash after "webdav" in the URL. Clients will fail without it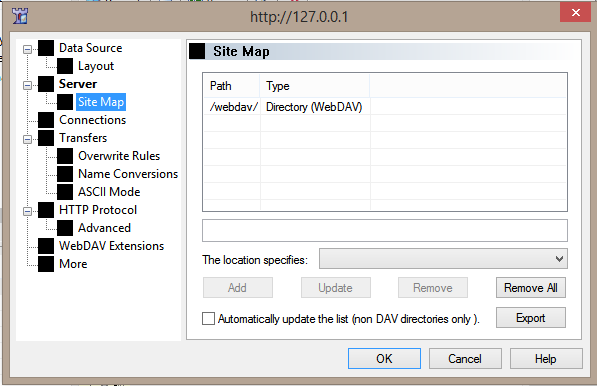 WebDAV Client Compatibility